Jumping castles Melbourne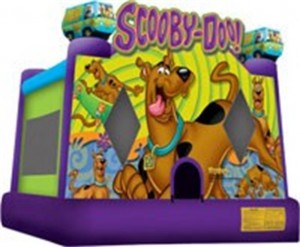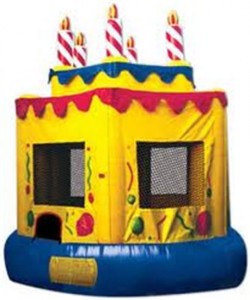 Jumping castles Melbourne
Save Save Save winter special pricing and more saving with our $ 20 off on Combos and $ 10 off on other castles exclude 537
for Availability please text date, Suburb, and the castle you'll have your answer in minutes. Jumping castles Melbourne
Jumping Castle 532 (5.5m* 5m* 4m tall) Jumping castles Melbourne
Combo slide,hoop,wall climb, tunnel Book Now kids up to 12 years 4 hours all day overnight $ 229 $ 249 $ 299
——————————————————————————————————————————————————
Jumping castle 533 (6m*5.5m * 4m tall) Combo Slide, Ball pit,Big Jumping area Book Now kids up to 12 years 4 hours all day overnight $ 249 $ 269 $ 299 Jumping castles Melbourne
——————————————————————————————————————————————————
Jumping castle 534( 5m*5m) Combo Bounce and slide Book Now kids up to 12 years 4 hours all day overnight
$ 229 $ 249 $ 299 Jumping castles Melbourne
—————————————————————————————————————————————————–
Jumping castle 535 (5.5m* 5m* 4m tall Combo Slide, tunnel,Hoop,Wall climb, Book Now kids up to 12 years 4 hours all day overnight
$ 229 $ 249 $ 299 —————————————————————————————————————————– Jumping castle 523 (4m* 4m* 4m tall Jumping area and hoop Book Now Kids up to 10 years 4 hours All Day overnight $ 159 $ 179 $ 199 Jumping castles Melbourne
********************************************************************************************* Jumping castle 524 (4m* 4m* 4m tall) Jumping area and Hoop Book Now kids up to 10 years 4 hours All day overnight
$ 159 $ 179 $ 199 ———————————————————————————————————————
Jumping castle 539(4m*3.5m 3.5m) Jumping area and pop ups Book Now kids up to 8 years 4 hours All day overnight
$ 159 $ 179 $ 199 ———————————————————————————————————————
Jumping castle 538 (4m*4M 4M Jump and pop ups Book Now kids up to 10 year 4 hours All day overnight
$ 159 $ 179 $ 199 ———————————————————————————————————————–
Jumping castle 537 (5m*3.5m 4m Book Now kids up to 10 years 4 hours All Day overnight
$ 199 $ 229 $ 249 ———————————————————————————————————————
Jumping castle 536 Slide, Hoop and Jump Book Now kids up to 12 years 4 hours All Day overnight
$ 239 $ 259 $ 299———————————————————————————————————————-
Jumping castle 511 Slide, Hoop and Jump Book Now kids up to 12 years 4 hours All day overnight $ 239 $ 259 $ 299
——————————————————————————————————————————————
Jumping castle 512Slide, Hoop and Jump Book Now kids up to 12 years 4 hours All day overnight $ 239 $ 259 $ 299
——————————————————————————————————————————————-
Jumping castle 513 Hoop and Jump Book Now kids up to 12 years 4 hours All Day overnight $ 159 $ 179 $ 199
—————————————————————————————————————————————
Jumping castle 514 Slide, Hoop and Jump Book Now kids up to 12 years 4 hours All day overnight
$ 239 $ 259 $ 299
Jumping castle 525 Biggest Superhero castle with a 7 m slide 2 basketball hoops obstacle's great fun for hours and hours.kids up to 16 years all day Sale price $ 399 book now Fairy floss machine hire only with jumping castle $ 99 include sticks, fairy floss sugar for 100 serves.Price of castle Jumping castle for4 hour hire rate for full price list please see the Jumping castle price page some suburb may require delivery fee.To check availability please text ==Castle number, ==date and, ==suburb to 0431811677===== Jumping Genie, Jumping Castle on House Husbands on channel 9House husband one of the favorite tv series on Channel 9, and Jumping Genie Princess Jumping castle.Best party ever, impress your guest and keep the kids out of the house. Hire a Jumping castle from Jumping Genie best place to hire Jumping castles in Melbourne. and appliances are test and tagged. jumping castles are heaps of fun and Jumping Genie Has the Best range of Jumping castles.
Jumping castles Melbourne No deposit home loans, we have available house and land in Pakenham, Cranbourne, Narre warren, Tarneit.
We are serving Morningtonpeninsula to Footscray in the west and to Greenvale up on north.