Pirate Jumping castle, Jumping castle 536 (6m*5.5m 4m tall) pirate Jumping castle for little Jacks sparrow.
Super Bouncy area,
long slide,
basketball hoop hours of fun. Age up to 12 years, maximum 12 kids at a time good for girls and boys.

$ 249 book now and Save

$ 279 for all day

$ 329 overnight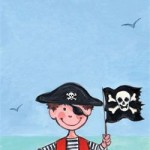 The Jolly Roger flag, with its black background and white skull and crossbones, was designed to be scary. This flag was not used by all pirates, usually it was only flown by those sailing in the Spanish Main.
Pirates believed that wearing pierced earrings would improve their eyesight.
Pirates believed that having women on board their ship was bad luck. They also believed that whistling on a ship would cause the weather to turn stormy (as in 'to whistle up a storm').
For availability please text castle number date and suburb to 0431811677 and you will have the answer in minutes
extra items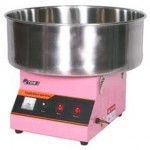 At Jumping Genie we famous for our fun and professional Jumping castle hire services. But that's not all we do!! You can use our Jumping Castle hire for a Birthday Party, Corporate or Event? Or maybe you want a face painter in Melbourne? At Pirate Jumping Castle we have you covered. We have some of the most experienced, funniest and Pirate Jumping Castle Melbourne has to offer.
A jumping castle just might be the ultimate in exciting and fun toys. There is something about jumping up and down like a maniac on something squishy that puts a smile on every child's face and makes their heart race. From a parent's perspective, bouncy castles are pretty great too; they entertain for hours, keep your kids in one place, Pirate Jumping Castle are safe and give them plenty of exercise. For their next birthday, why not give your child an experience they will never forget? Hire from our great range of jumping castles shown above, available for delivery in the greater Melbourne area.
Our range of kids' jumping castles for hire are suitable for any kind of party. They come in a variety of sizes, so you can find the right one for your venue. There is something for everyone in our shop, with a wide range of bouncy castles that feature everything from waterslides to climbing walls; from basketball hoops to princesses.
Pirate Jumping Castle Hire an entertaining option that's for everyone
Older children are often quite loud and exuberant while they're leaping around and having a blast, which can be intimidating for the younger ones. Alongside Pirate Jumping Castle our castles, we can also supply play pens, ball pits and small activity and play centres. Our range of toddler and infant toys are also very safe. Leave your toddlers to not only play, but also learn, while they explore the activity centres or toys we offer. Check out the rest of our toys to keep everyone entertained for hours!
We have a large range of jumping castles for hire. Kids, we have you covered with our extensive range character bouncey castles, needing something to keep thos teenagers entertained, check out our twin slide castle or combination slides. For event or adult Pirate Jumping Castle look no further than our Pirate Jumping Castle.