Superhero Jumping castles
Superhero Jumping castles number 525 for kids and adults
Top of the Range Monster 7M long 6.5m width and 4.4 m tall, Superhero  Jumping castle 525 has days of entertainment with 2 basketball hoops, pop up obstacles pass those climb up to the slide and slide down the 7 me long slide.
Superhero Jumping castles 
$ 349 for 4 hours , $ 399 6 hours, $ 449 overnight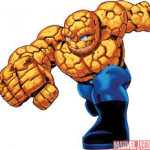 Back to Jumping castles with slides               see the jumping castles with out slides 
Superhero party theme invitations
Keep superhero invitations simple. Ask your child to draw and colour in a symbol for each child they wish to invite to their party with their initial as the main image on the page. Try lightning bolts, stars, shapes, Superhero Jumping castles comic-book starbursts or more. Take a look at these for some logo inspiration:  Superhero logos or Superhero invitation ideas.
You could also try colour copying pages from a superhero comic book. Then white-out the words in the speech bubbles with correction fluid. Make more colour copies after writing the party details in the speech bubbles and send out to the invitees.
Superhero birthday party theme costume ideas
Superhero Jumping castles You really can't go past a cape and mask really! Personalise the costume for your child and if you're not a sewer, we have a no-sew cape and mask for you.
Superhero birthday party theme decorations
Stick a large piece of paper (Ikea have a great paper roll) on the wall and draw on a city skyline background – then have the kids pose against the wall and take photos. Voila! Your own digital photobooth party decoration and Superhero Jumping castles.
Make a bunting from comic book pages and hang around the walls.
Create 'wanted' posters with photos of your superhero's villains, such as The Riddler, Penguin, Catwoman, Kryptonite etc.
Make paper boats from comic book pages and use as containers to serve small lollies.
Superhero Jumping castles Cut out lightning bolts and word bubbles like you would see in comic books and stick on the wall with favourite quotes or sayings from superheroes.
Use your child's superhero toys as the table centerpiece or for guests to play with.
Hang a sign on the front door that says, "Welcome to Metropolis" or "Welcome to Gotham City" or wherever your favourite superhero lives.
Tie balloons to your mailbox, tree, or car antenna in your superhero's colours to alert guests of your party location.
Take a picture of your child in their superhero costume and have a local bakery use digital technology to turn the picture into icing and lay it over your child's favourite cake flavour.
Superhero jumping castles theme activities and birthday party games
Photo booth with a difference – Lay out props on the ground so the children can lie on the floor and look as though they're flying, leaping over a building (drawn on cardboard or made from various boxes covered in paper with windows and doors) or throwing rocks. Snap a  picture from above so they have a memento of the day they had super powers at your child's birthday party. Click here to see an example of what your photo might look like.
Superhero torch signaller – Save toilet rolls, or paper towel rolls, to make these superhero signallers which kids can shine a torch through to cast their very own superhero symbol onto a wall or fence. Cut out silhouettes of a star or lightning bolt or crescent from cardboard and glue onto cling wrap or clear cellophane. Remember, the symbols need to be small enough to fit within the diameter of the paper roll.  Wrap cling wrap or coloured cellophane around the end of the paper toilet or towel roll and secure with tape or an elastic band. Darken the room and have the kids shine a little torch through the open end of the roll. The symbol will be beamed on the wall or ceiling, much to their delight! A good one for sleepover parties.
Superhero bomb detonation – Blow up a bunch of balloons to cover the floor and let them jump on them to burst them, or 'detonate'. Loud, but fun.
Superhero theme take-home party bag ideas with superhero jumping castles
Superhero Pez dispensers in a little drawstring bag with the child's 'symbol' signal and their individual symbol stuck or stitched onto the bag.
Make your own lolly bags by buying plain brown paper or cellophane bags and placing superhero stickers on them with each child's name. Tie off each party bag with ribbons that match the colour of your favourite superhero's outfit. Fill the party bags with superhero stickers, small super hero figurines or lollies that might be Kryptonite or Bat Cave dwellers.
Buy inexpensive capes, or make your own using rectangles of cloth. Hang a cape from the back of each guest's chair before the party. If your guests wish, they can wear their capes during the party and take them home afterwards.